CARLISLE DUATHLON
Sunday 24th March 2019
ENTRIES CLOSED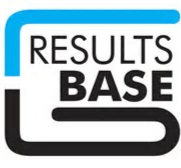 RACE INFORMATION
Carlisle Duathlon takes part on quiet country roads and is a perfect warm up for the season ahead. The duathlon consists of a 4.2k run, 24.2k bike, 4.2k run. This duathlon is suitable for all abilities from novice to experienced athlete.
Light refreshments will be available in the village hall after the event. These will be free for competitors and marshals with a donation from anyone else appreciated.
Entry fees
Online entries close Thursday 21st March (or when we reach our race limit). If we still have places entry will be available on the day for an extra £5, but please check availability nearer the weekend.
£24 standard fee, £21 British Triathlon membership (membership must be provided)
Previous years results available from here
Previous event photos available from the Carlisle Tri facebook page here
Sunday 24th March Start time: 10:00
Location:
Kirkbampton Village Hall, approx 5 miles west of Carlisle.  Directions from Carlisle – follow B5307 west for 5 miles. Turn left at Kirkbampton School and village hall is new building just behind school.
Facilities:
Toilets for both male/female/juniors and disabled are available. Light refreshments will be available in the village hall after the event. These will be free for competitors and marshals with a donation from anyone else appreciated.
Parking:
Parking is limited at the village hall to just 40 spaces. Once the race is underway egress from the car park will not be allowed. Additional parking is available on nearby Oaks Lane or in an around the village. Please ensure no drives, gateways or gardens etc are blocked. Parking is free.
Registration:
Open from 08:30 to 09:30 in the village hall.  BTF members MUST show their licence or pay a levy.
Course:
The event uses a mixture of quiet country roads which are generally wide, flat and gently undulating. There is only one hill of any significance which is about 600 meters long with a gentle gradient.
Run 1 – Run Route – HERE
From the village hall proceed south along minor road for 0.9 miles to left turn, part way along above climb, towards the hamlet of 'Flat.' Then proceed east and north towards Thurstonfield where there is a sharp left turn onto B5307. Car must be taken at this junction as there is limited view to the right. Proceed back to Kirkbampton and turn left at school and left into transition for T1.
Cycle – Bike Route HERE (2 Laps)
Proceed south in same direction as run, this time passing the run turn and travelling straight on to top of climb. The road bares right and travels along the outside of Watchtree Nature Reserve before sweeping left and right bends and a left turn at the village of Wiggonby. Turn left and travel east. At next T junction turn left towards Greta Orton.  On edge of the village you will come to a give way junction. Take care with traffic from your right and proceed left and through the village.
On the outskirts of the village the road descends gradually until you come to a very sharp right and then left bend. They are both 90 degree and require care. After half a mile or so you will take a right hand bend and travel towards Thurstonfield. You will recognise you are now on the same course as you ran on earlier. At the Thurstonfield junction take care and turn left. The visibility is not great so please slow right down. At Kirkbampton School turn left AND BEGIN YOUR SECOND LAP.
At the end of the second lap dismount at the dismount line and enter T2.
Run 2 – Run Route – HERE
Repeat Run 1 and finish on grass just short of village hall.
Drafting:
Drafting (taking pace from the cycle in front) is not permitted in this event. Refer to British Triathlon website for the rules on drafting.
Marshals:
Marshals do not have the authority to stop traffic. It is the competitors responsibility to ensure it is safe to negotiate junctions etc. Marshals will shout instructions to competitors and you must obey them or face a penalty and possible disqualification.
Risk Assessment:
A full course risk assessment will be on display at the event HQ on race morning together with details of the liability insurance and British Triathlon Event Permit.
Hard shell helmets conforming to the appropriate British Safety Standard are compulsory. No helmet – no race.
Race Safety Briefing:
The race briefing is compulsory (09:45 hours) during which key safety points will be covered.
Prizes:
Prize presentation will occur as soon after the last competitor has finished.
Prizes will be awarded for the following (subject to entries): –
1, 2, 3 Male and Female open.
1st in each Male/Female Vet Category as follows, Vet 40, Vet 50 and Vet 60+.
Any queries should be directed to the club secretary club secretary at clubsecretary@carlisle-tri.com or Heather Burridge at 01228 532659 or 07749 772169